Robert Fite
Over the years Robert, along with his brother, has transformed RJ Fite from a weekend passion to an expansive business by actively focusing on communication and quality. As a fully licensed General Contractor with a background in painting, electrical, plumbing, framing, and fastener systems, he has over 20 years of experience in construction and has worked for various Fortune Global 500 companies at the corporate level. Holding accreditations in negotiation, business leadership, business growth, construction business management, and Code Compliance, his unique experience has allowed him to gain a full understanding of the processes needed to successfully complete projects of any scale or nature. If fact, he's had a hand in many largescale renovations, including University Hospital in San Antonio and Peterson Regional Hospital in Kerrville. He's seen every facet of the industry and is always ready to adapt to the situation in front of him. On the rare day off you can find him hunting, fishing, or boating. At a very young age Robert developed an affinity for the outdoors, and now he loves sharing that passion with his family.
"Experience Is A Brutal Teacher, but YOU LEARN. My GOD, you Learn."
–C.S. LEWIS
Justin Fite
Justin's passion for all things construction began in a small woodshop class at Taft High School just down the road. He enjoyed working with his hands and building things that he could be proud of and decided to pursue that. Already possessing a natural gift for creativity but wanting to see how far he could take it, he began studying construction management while working as a Quality Control Supervisor for Pioneer Flour Mills. Soon after, he started RJ Fite with Robert. To him, the prospect of building a respectable family business from scratch appeared to be his most challenging and exciting project yet. Since then he has overseen the completion of thousands of jobs, and his unique flair for detail shows in each one. When he's not hard at work he loves spending time with his wife and daughter or rebuilding classic cars and trucks.
"Success isn't always about Greatness. it's about consistency. Consistent, hard work gains success. Greatness will come."
— DWAYNE "THE ROCK" JOHNSON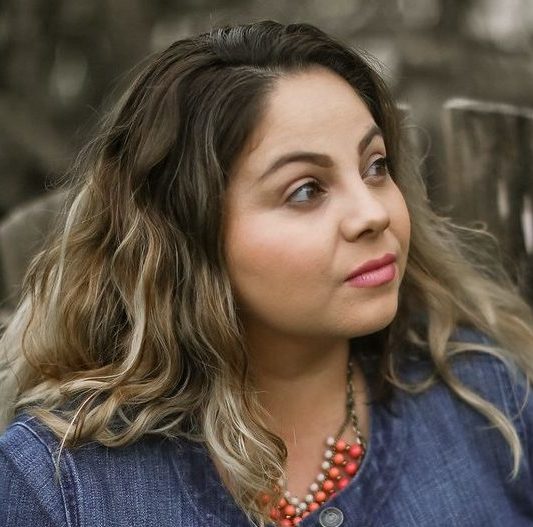 Victoria Fite
Victoria is Justin's wife and the office manager for RJ Fite. Born and raised in San Antonio, Texas, she has helped to establish the company's brand by being the first voice you hear when scheduling a consultation with RJ Fite. Her 10 years of experience working for Wells Fargo (originally World Savings), has given her the knowledge to lead the office staff to perform at the quality required to carry the RJ Fite brand. Her talent for creating a positive work environment reflects in the office atmosphere. She is affiliated with various organizations, including being an active PTA member at their daughter's school. Hobbies and passions outside of the office include party planning, crafting with her daughter, antiquing, and completing home projects with her husband. Victoria and her family also love to spend time at their home away from home in Rockport, TX.
Vanessa fite
Vanessa is Robert's wife and the Accounting Manager for the company.  Vanessa has a bachelor's degree in Interdisciplinary Studies (Education) from UTSA (Go Runners!) For many years, Vanessa taught elementary school in the public and private sector while also taking care of the company's finances in the evening.  Twenty years after earning her Texas teacher certificate, she happily decided to devote her days full-time to RJ Fite. She and Robert are the proud parent team for their three children. She enjoys spending time with her family, reading, and watching the waves roll in on the beach.
 "God provides the wind, but man must raise the sails." — ST. Augustine

14789 Old Bandera Rd #104
Helotes, TX 78023